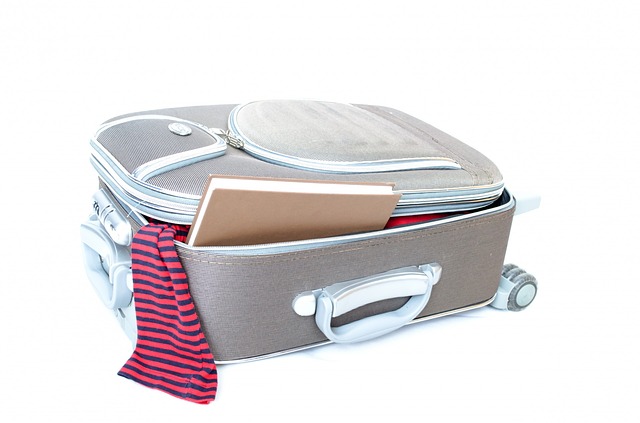 For many people, there is no greater joy or ambition than travelling the world. While the dream is possible, there can be a couple of awkward experiences for a beginner that a seasoned traveller has learned to avoid. The following tips and tricks should be able to make your travelling as seamless and uncomplicated as possible.
1. Clear Your Cookies Before You Book
Chances are, you've been planning your trip for a little while and your internet history will be just full of flights, hostels, and things to do for your particular destination. Thanks to a devious little trick called dynamic pricing, this could lead to inflated prices for your flight. Clear all your cookies to make sure you're getting a fair price.
2. Roll, Don't Fold
'Only amateurs check in bags these days' says Travel Guide Brenda Berg – bring a duffel made of soft material that can easily squish into those pesky little cabin bag measurements and roll up everything in order to make it fit. It's also worth considering picking a colour scheme for your travel wardrobe, so all of your clothes match, and you can mix and match multiple outfits and still be coordinated. Never forget to wear your bulkiest clothes and shoes while you're on the plane, so you can take the maximum amount of things in your case.
3. Have a Prepared Toiletry Bag
We all know that we need to have a little plastic baggy full of our toiletries in bottles of less than 100ml before we get through an airport. This can be a nightmare to prepare the night before, so consider setting up a travel bag and stocking it with any travel or sample sized goods you come across so you have a decent collection by the time your trip comes around.
4. Stay Safe
While over packing leads to no more than an inability to find what you're looking for, and impossibility to keep your mess contained in a small hostel room, and a struggle whenever you need to carry your bag anywhere, there are certain things that you should take spares of when you travel. Namely, bug spray and sun cream. You go through these items faster than you think, and they are the absolute worst thing to run out of, especially as you may find yourself in a country that lacks conventional shops that sell these items. They're available in tourist areas and resorts, but if you're off the beaten path, you'll be eaten alive by bugs and burned raw. Blister plasters and some anti septic cream also come in particularly handy – they sound small but they make a huge difference when you find yourself in need.
5. Always Have Shower Shoes
While some people opt to wear flip flops in the sea to avoid scratching their feet or stepping on something that might sting, there is an additional imperative to anyone thinking of staying in hostels. You do not want to walk down a sticky hostel corridor barefoot, and may not want to stand in a communal shower barefoot either. Wearing flip flops means your good shoes aren't being ruined, and you're not wondering exactly when the floors were last cleaned.
6. Always Triple Check Your Flights
There are so many details to look for – are two single tickets cheaper than a round trip? Can you book a free stop-over and see another city free of charge? Can you indicate you want an upgrade? Don't book without looking into details, as you could get a bunch of extras by being informed before you book.
Travelling is good for the soul, and by following the above tips and tricks you can make sure your soul can stay relaxed and calm while on the road.