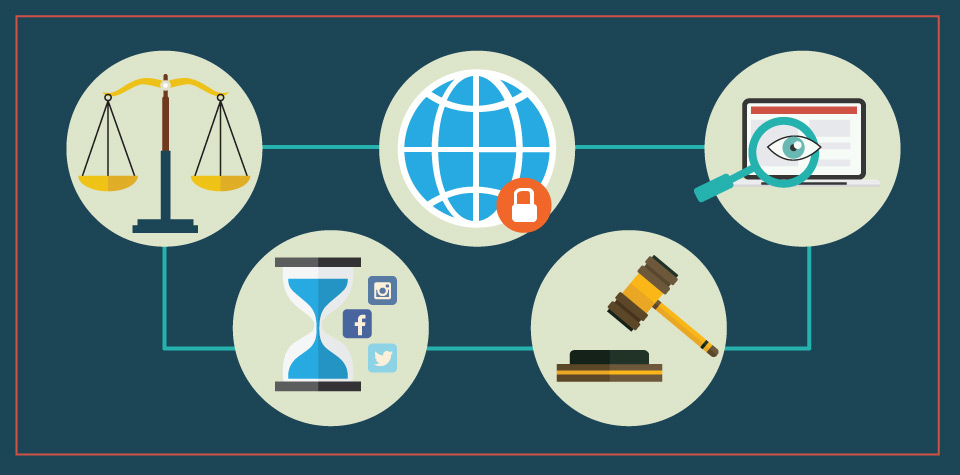 With everyone sharing their lives on social media, nothing's private anymore—right? That's not actually the case when it comes to the rule of law. In fact, there's no universally accepted standard for what is and isn't private for social media discovery.
Take New York State, for example: Different jurisdictions have ruled differently about the use of information on social media as it pertains to cases. Until there's a statewide ruling, there's little or no consistency.
When someone is a party to a lawsuit that may like to use social media evidence, those specific items may include everything—videos, messages, status updates, and photographs. Words and images left behind are traditional elements in a lawsuit, and the terms—even as they relate to social media—are nearly the same, too—depositions, fishing, discovery. In fact, it's really only e-discovery that's been adapted to indicate the exchange of electronic information.
Not familiar yet with the concerns about lawsuits and social media? Use this graphic to get started.