Did your mom or dad ever stop you from entering a candy store as a kid? Do you ever feel that you could live at a candy store, but don't because it would set a wrong example for your kids? Do you still dream about eating as much candy as you want, with no one to stop you?
Did you just answer 'yes' to all the above mentioned questions?
Well then this article is for you!
This weekend, surprise the kids at home and the one in your soul with candies straight out of your childhood dreams, made by you!
Recipe #1: Homemade Salty Black Licorice
Here's a fun fact about black licorice root – traditionally it is fifty times sweeter than sugar and hence its botanical name has Greek originations, meaning "sweet root".
Red vines however continue to be the most widely sold licorice in the world and is a celebrity favorite.
Therefore, we should focus our efforts on something less easy to find but equally delicious to devour! Without further a due… here's your recipe!
It should take you about three-fourths of an hour to make thirty-six of these black beauties.
Ingredients:
¼ cup of heavy cream
4 tablespoons of unsalted butter (keep extra for greasing the tray)
2 tablespoons of molasses
¼ cup of rice syrup
½ cup of granulated sugar
½ teaspoon of kosher salt
6 tablespoons of whole wheat flour
1 tablespoon anise extract and
sea salt for finishing
Method:
Line a baking tray with parchment and make sure the sides are covered by the parchment as well.
Sift the whole wheat flour in a bowl and keep aside
In a sauce pan, preferably a narrow one; bring the heavy cream, unsalted butter, molasses, rice syrup, granulated sugar and kosher salt to a boil. Stir the mixture constantly for 20-25 minutes, using a silicon spatula, till the mixture reaches 225 degrees Fahrenheit (it is advisable to use a candy thermometer, for more accurate results).
Remove from the mixture from the heat once it reaches a smooth consistency and immediately add the wheat flour and anise extract, all the while rigorously stirring.
One the resultant mixture is homogenous in its consistency; pour it onto the prepared baking tray and allow it to cool.
Once the licorice has cooled down, sprinkle it with the flaky salt.
Cut the licorice into thin strips (approximately 1 ½ inch long). Use a well oiled sharp knife to do so.
Cut parchment paper into small cubes, big enough to wrap each strand of licorice individually in.
Roll each licorice piece in the parchment paper and serve it as an evening treat!!
For storage: Keep it refrigerated in an airtight container.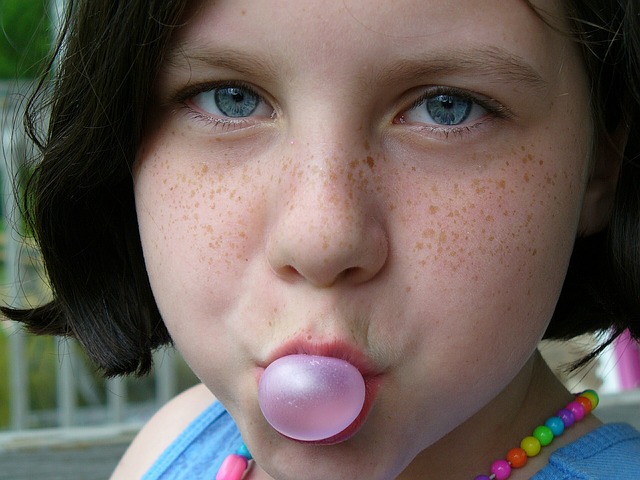 Recipe #2: Homemade Bubble Gum
Now here's a recipe that will win you serious brownie points with the kids! And what's better is that its super easy to make… so much so that you could ask the kids to give you a hand and make a weekend 'fun activity' out of it.
Did you know that it was Walter Diemer who in 1928, made the world's first chewing gum that you could make bubble from? Inspired by all his efforts, here's your recipe:
(note you will need a microwave and a microwavable bowl for this recipe)
Ingredients:
1/3 cup of gum mix
½ teaspoon of Citric acid
¾ cup of powdered sugar
3 tablespoons of corn syrup
1 tablespoon of food coloring (we say go traditional with the color pink, but it's really your choice)
1 teaspoon bubblegum flavoring (you could use any like watermelon, or cherry as well – depending on the food coloring you opt for)
1 teaspoon of glycerol
Method:
In the microwavable bowl, add the gum mix, corn syrup, glycerol, citric acid and the flavoring of your choice.
Heat the mixture in the microwave for about sixty (60) seconds and give it a stir, once done. Repeat the process at intervals of 30 seconds, till the mixture has completely melted.
Once done, add the food coloring and mix it well.
Pour half the amount of sugar on a flat surface and make a well. Pour the gum mixture into it and let it cool for five to ten minutes.
Once slightly cool, start gently kneading it together and add more sugar if it gets too sticky.
Once done, flatten the chewing gum with a well dusted rolling pin and cut it into tiny cubes.
Storing tip: (if they last!) you can cover them individually in parchment paper and store them in a dry place in an airtight container.
But just in case cooking isn't your thing, but you love candy none the less. We've got just the right thing for you!
Give your kids a cheat weekend and allow them to indulge in as much candy as they like! Even if it's not Halloween; children need cheat meals too!