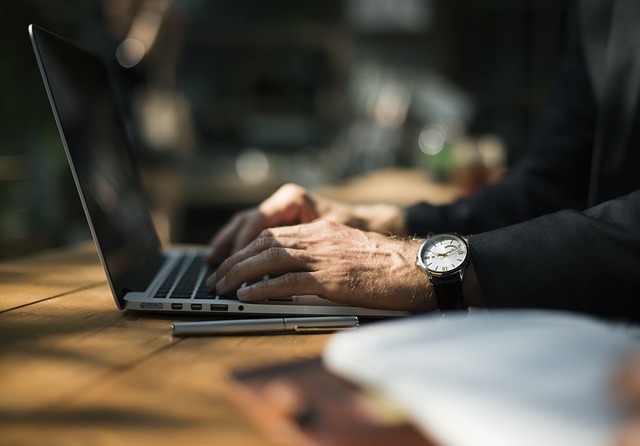 Many expats run successful online businesses abroad. Some of them are simply continuing a business they already had in their home country, or due to the fact they've found it hard to run a business focused on the local economy in their new destination. Targeting expats or tourists in a new country might already be difficult but targeting local businesses or customers is extremely difficult. Different culture and language are major challenges to overcome, especially if you're not fluent in the local language. For these reasons, running an internet business is more enticing for entrepreneurs in order to reach their preferred target audience.
A target audience speaking your own language is not the only advantage. Nowadays it's rather cheap and easy to launch an online business. You don't have to be a web-developer expert to build your own website. In addition, your working hours are super flexible and you determine what your schedule looks like. Obviously, starting your own internet business isn't simply smooth sailing to success. With many different things to consider, I created a list of 8 important topics which you must take into account when considering starting your own internet business.
1. Location
Mostly, online business owners are not location-dependent. In this instance, that basically means: customers wouldn't be aware of the physical location of the business owner. You would argue that knowing the location of the business owner is irrelevant for customers. However, experienced online business entrepreneurs argue otherwise. They argue that customers are mostly looking for businesses based in their own country.
For instance, many people in the US prefer to buy from online businesses located in the US. Some might consider nearby countries such as Canada or other English-speaking countries such as UK and Australia. Most people try to avoid buying from online businesses in other countries due to potential perceived risks. The same phenomenon has its effect on UK customers too.
Here's how can you overcome this phenomenon:
Create a national business address in countries of potential customers. It's an easy and affordable way to overcome prejudices and biased customers.
People are always triggered by pricing and discounts. If you can: create a unique offer with a pricing strategy way below the national prices for certain products or services. A huge difference between prices will trigger potential customers to overcome prejudices.
2. Investment loans
Obtaining a loan for an internet business isn't an easy task. Due to the fact that banks outside important financial centers lack experience in investing in online businesses. Without a traditional business building, banks may find it difficult to recognize the concept of your business. In case your are opting to acquire a business development loan, make sure to pitch your idea well-prepared. Even though the banking world is developing quickly, it won't be easy to get them on board.
3. Financial accounting & administration
Dealing with tax & administration offices might be even more complex than obtaining a business development loan. Many accounting and tax offices in small towns lack experience in dealing with online enterprises. Perhaps you're one of the first to file your documents of your online business. Massive stacks of paperwork and old computers are common for these people.
Make sure to know what documents are expected to be filed at the end of the year, and always keep hard copies! In most countries, you have to be able to proof legal invoice containing certain information when you sell goods or services. Issues may arise in case you are not able to deliver such documents when, for example, everything is done via e-mail.
4. Payments
PayPal and Transferwise are just two examples of sophisticated organizations where you can receive and invoice payments in your preferred currency. Be aware of conversation rates!
In most Western countries your local bank also allows transactions in multi-currencies, however, they tend to charge higher fees in comparison to the earlier mentioned organizations. In addition to the conversion fee, banks usually take a certain amount of the payment.
5. Value-added tax
This is a complicated matter. VAT rules and regulations vary by country. It would be impossible to include solutions for every country here. It's recommended to figure out your country's VAT rules and regulations. As an online entrepreneur you are never free of VAT obligations. As mentioned before, it's a complex system, especially if you are living overseas. For example, you don't want to pay double taxes; the country where your business is registered and country of residence. Explore the rules and regulations on such matters or perhaps bring in an expert for advice.
6. Listing your business
Listing your business as an official enterprise is usually tied to strict rules and regulations. It's no different for internet business owners. You are, like every other business, obligated to follow the same rules and regulations. Make sure to have all important paperwork and registration processes sorted before you start owning the online business world!
7. Insurance
Two different insurance plans are important when living overseas. Firstly, you want to have a good business insurance plan. Like any other business in your home country, you want to be insured for any potential disasters or financial issues. Note: it's important to know that in most countries, liabilities and business responsibilities differences depend on the business structure. Make sure to know what areas are covered by insurance plans. Secondly, when you live in another country, your local insurance plan is not sufficient anymore. Consider different international health insurance plans and select the most suitable provider and plan for your situation. In a case of accident costs for medical care may skyrocket and could even cause the downfall of your business. Be covered for such situations!
8. "Don'ts"
Don't try to turn a bad idea into a good one just by switching to an online business and living overseas. At the end of the day, the idea creates the business; not the internet. The internet is a mere platform provider for your business to thrive in. Therefore, a basic and well-thought business idea are of fundamental importance. A bad idea with an almost zero to no success rate in your own country would probably not become a successful business overseas. The only benefit for you as an expat would probably be beaches, palm trees, and nice weather.